Graphic Design
I edit static images and gifs for my games, focusing on color correction/grading aspects of them. Below are some of my edits formatted so that the left half shows the original appearance and the right shows the edited appearance of the images. These are best viewed without screen dimmers and with the brightness up.
Images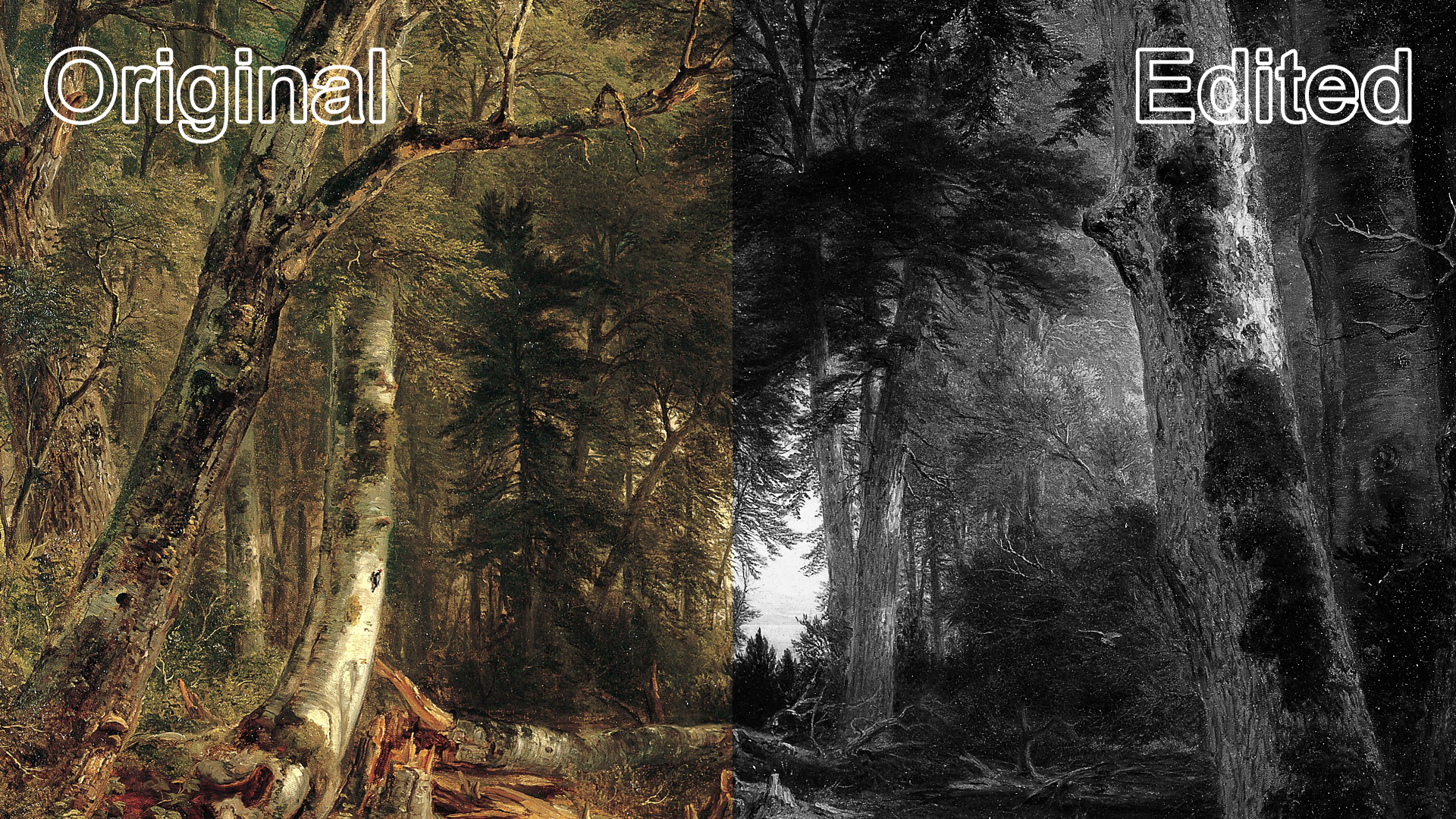 This is background art for an unreleased game set in mid-19th century rural New York. The original work, In the Woods by Asher Brown Durand, was chosen due to the framing provided by the trees, the presence of both living and dead/fallen trees, and for being period and location appropriate as part of the Hudson River School art movement. The Hudson River School originated in the 19th century and focused on New York/New England landscapes.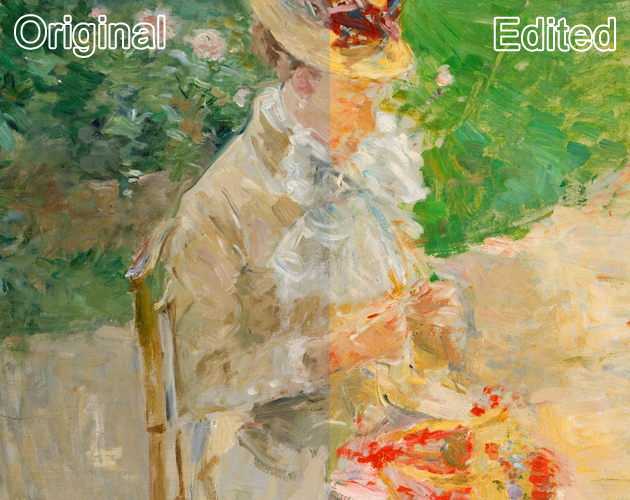 This is cover image for (artisan) create (your art), a ttrpg in which the player creates physical art. The original work, Young Woman Knitting by Berthe Morisot, was chosen due to the thematic appropriateness of a painting by a woman of a woman creating art.
Gifs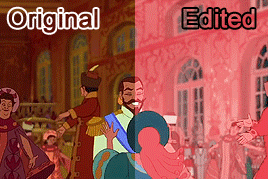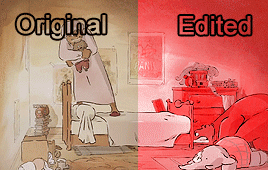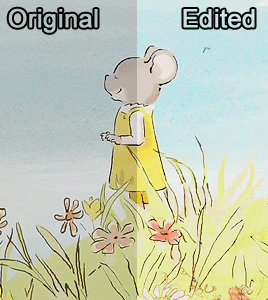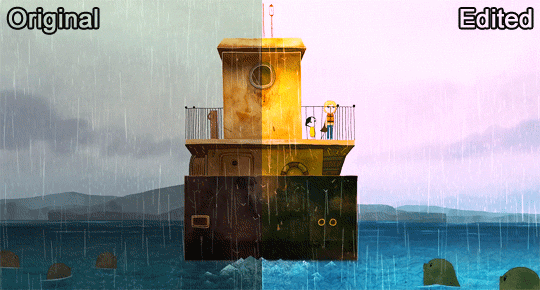 These gifs were created under specific file size and dimension requirements. These gifs were not originally paired together, but were displayed in a set of 2-8 total gifs of similar content, theme, and style. The complete original sets or additional work can be shared upon request.